Toshigami's Passion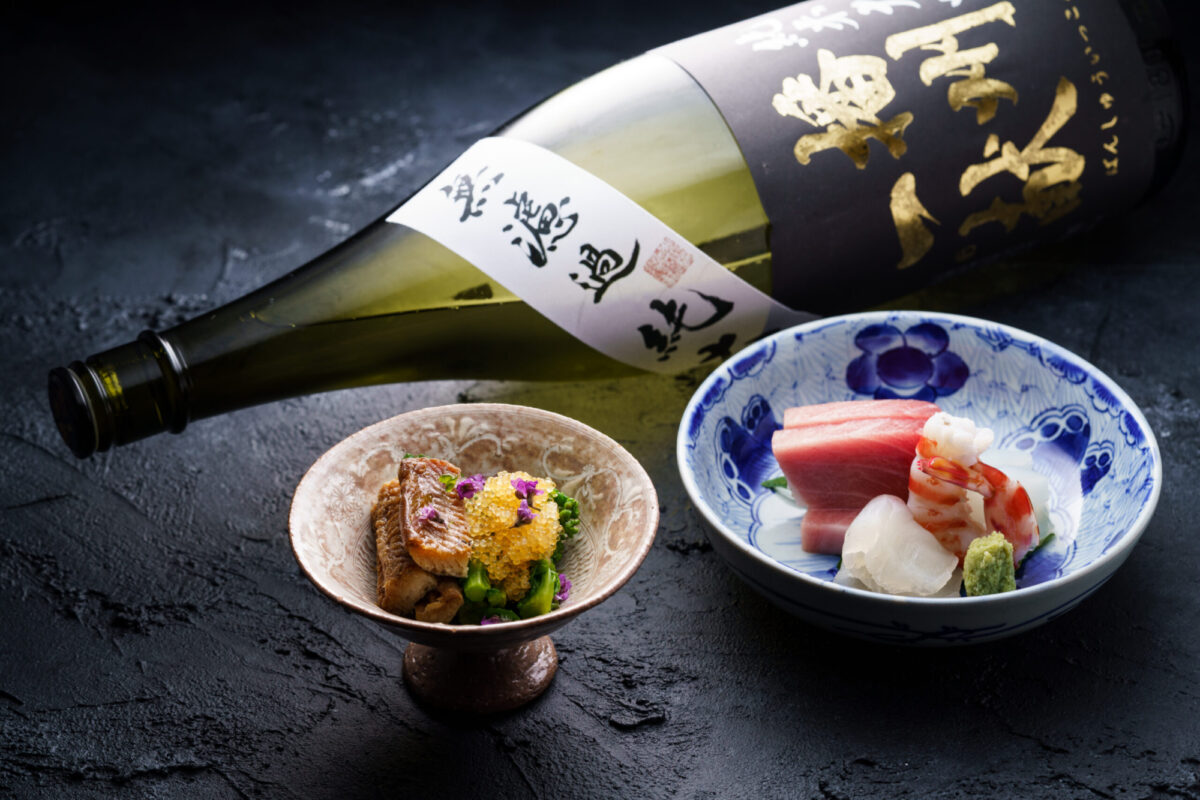 Toshigami may be small, but our hospitality is compared to none, not to be outdone by high-end ryotei or restaurant, paying attention to every detail, not only the food but also to our sake and the atmosphere we create. We look forward to serving you all.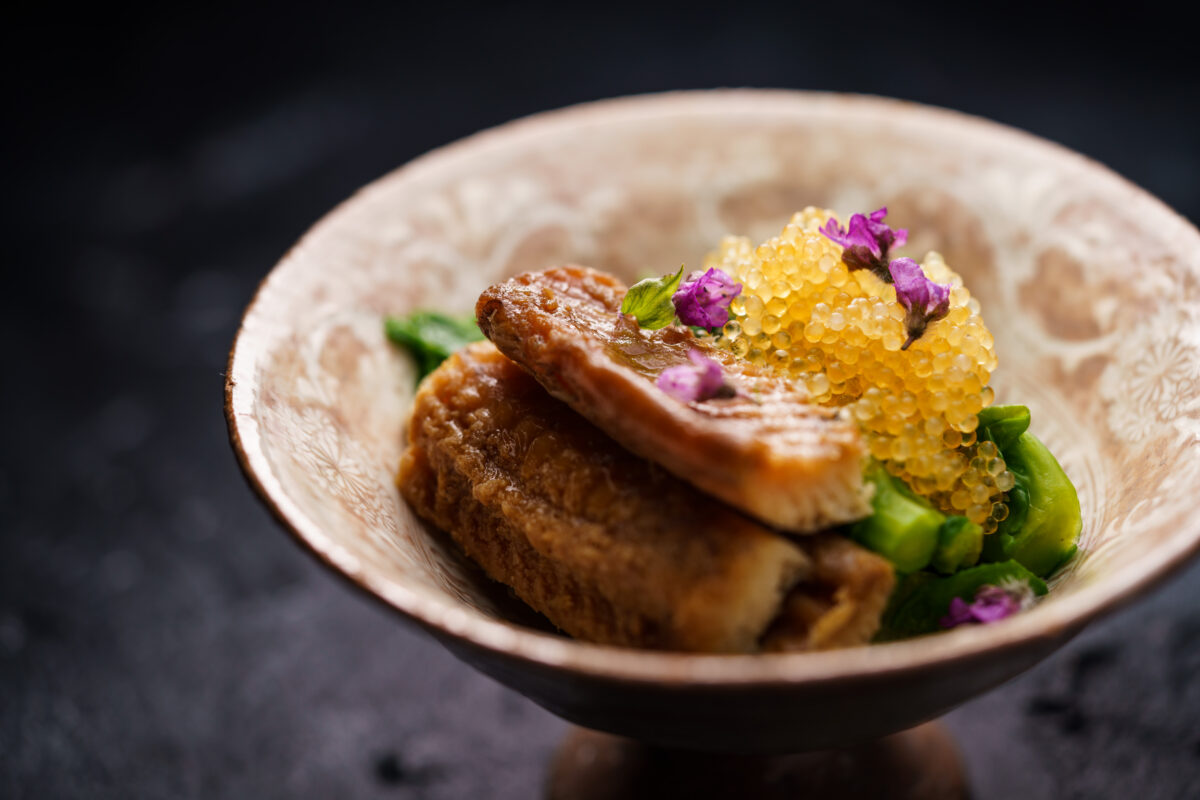 Toshigami's Passion: Serving the Delicacy
The ingredients are carefully selected by the owner who personally visits the central market every day to see for himself what meets his standards.
Enjoy the seasonal ingredients that are unique to Japanese cuisine, such as our signature Densuke anago (large boiled sea eel), as well as summer dishes like hamo (pike conger) and winter delicacies like fugu (pufferfish) and crab. We take special care in preparing the dashi, the base for all our dishes, using Hokkaido-grown Ma-kombu kelp and Makurazaki-bred bonito flakes, extracting the flavor from the kombu (kelp) much deeper than the general method create a rich, flavorful broth that complements the ingredients without overpowering them.
Some Western ideas and essence are incorporated into our dishes, such as potato salad with cream cheese, seasonal vegetable gratin, sake lees ice cream, and homemade pudding, while staying genuine and authentic to traditional Japanese techniques. You would not be able to experience some of our dishes elsewhere.
「Pairing of Sake × Food」
日While there are various types and flavors of sake, only the ones that go well with our dishes and delicious to drink during a meal are selected. We mainly offer sake from the Tohoku region, which has a clear taste and pairs well with the Japanese dashi broth.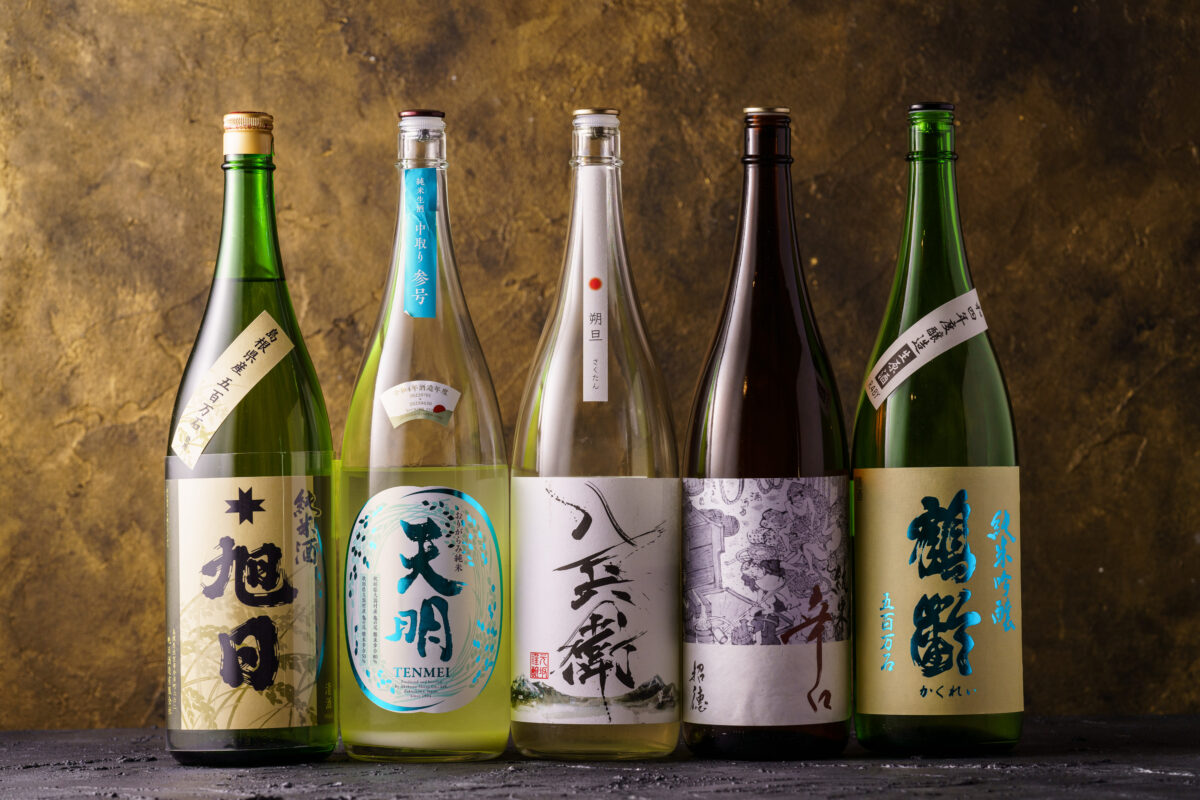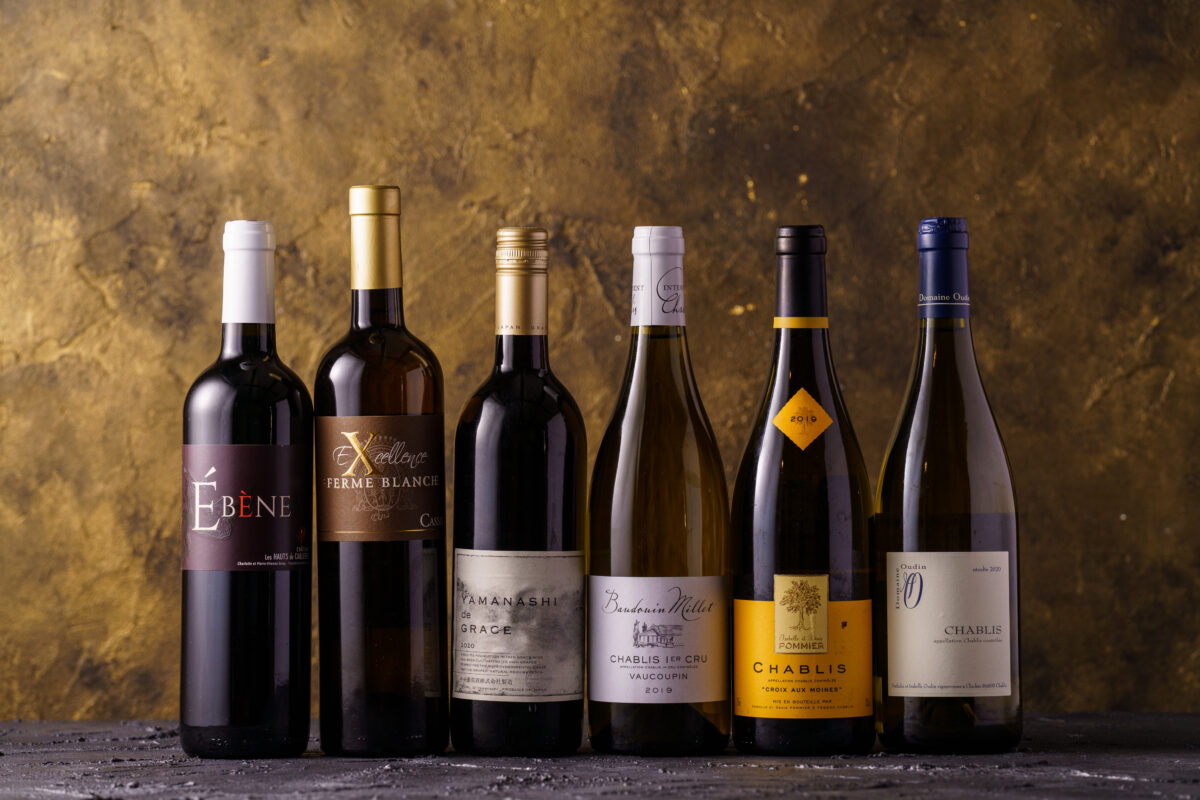 Wine × Japanese cuisine
In addition to the Makikore (Maki's Collection) wines, which are hard to come by in Kyoto and that the owner fell in love and started carrying them for their delicious taste, as well as some dry wines that keep the flavor of the grape yet pair well with delicate-tasting Japanese cuisine. Enjoy the unique flavors that differ from those of sake.
Toshigami's Passion: the Ultimate Atmosphere
Toshigami's Passion: the Ultimate AtmosphereThe best seat is at the counter directly in front of the owner. Here, you can enjoy the live performance that stimulates all five senses with the sight, aroma, and sound of the cooking. The second floor seating offers spacious tables where you can relax without worrying about the hustle and bustle of the city or the gaze of others. As we offer completely different atmospheres on the first and second floors, we happily accommodate various and different occasions from family dining, business dinner or lunch, and romantic dates.